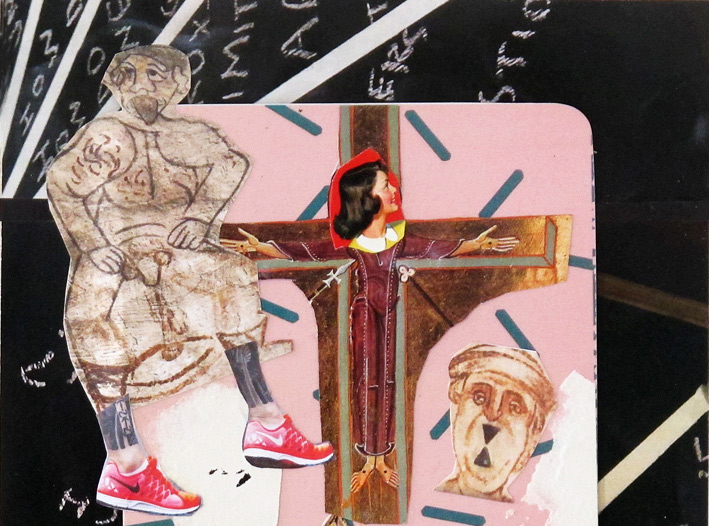 Respect for religions and the practitioners. – I am fascinated by the cosmic as well as the earthly multifariousness. Based on my studies of Christian psychology of religion I have drafted an equation:
Love-energy = Eros + agape = art = religion = illusion = emptiness = fullness = all + nothing All inclusive aggression, ambivalence, doubt, science, economic and church coffee.
I noticed that the toy, the fantasy, the illusion and the language is very important in a child's development according to Troels Nørgaard, MA of Religion in the separation from it's parents as well as the liberation from the strict and almighty God.
When the murals were over painted after the reformation, we lost the visual connection between the secular and the religious life. Left were only the whitewashed walls and the holy pictures. What a gab, prudish and boring. So that's why I serve Icons on buttering boards applicable for spiritual searching individuals, who want to challenge dogmas.